SafeSend®, a market-leading provider of tax workflow automation and client collaboration technology solutions for tax and accounting professionals, has released new product features across the SafeSend Suite®, further enhancing the experience for both firms and their clients.
Dedicated to Customer-Focused Enhancements
"SafeSend listens carefully to what our customers have to say," said Steve Dusablon, co-founder and Chief Innovation Officer. "We continually enhance the functionality, stability, reliability, and security across our SafeSend Suite of products based on customer feedback to provide tax and accounting professionals with the best automation solutions. SafeSend empowers firms to provide their clients with an excellent experience while simultaneously eliminating pain points and increasing efficiency within their firm."
Advancements and APIs Across the SafeSend Suite
Roles Based Access Control (RBAC) improvements allow users to create custom user groups with customizable permissions. Firms can confidently expand the utilization of the SafeSend Suite to other departments within the firm, with the ability to segment user actions by group – thus having control over what their users are allowed to do within the SafeSend Suite.
API enhancements automate the e-sign process by automatically downloading all documents signed in SafeSend Signatures™, freeing up time for tax admins to focus on more important work. New SafeSend Returns® capabilities include the ability to archive returns, send reminders, and recall returns via API.
Document Request List (DRL) advancements provide firms with more efficient document gathering capabilities, including templates for faster sending and up-to-date tracking when requesting and gathering documents from taxpayers. The most recent expanded SafeSend Exchange™ functionality adds DRL enhancements including assigning retention periods that begin after the DRL is marked complete, the ability to send reminders with a link to the DRL, the option to receive completion notification, and the ability to reopen completed DRLs – allowing additional documents to be uploaded.
An improved Welcome page and navigation widget provides SafeSend Suite users a single place to access all products, a unified SafeSend product experience, and the ability to navigate across the suite of products easily and efficiently.
Clarity and Consistency for Firms and Their Clients
A unified user experience across SafeSend Returns, SafeSend Organizers™, SafeSend Signatures and SafeSend Exchange provide further clarity and consistency for firms and taxpayers. "Our customers want to ensure a standardized process with the tools their staff use and a smooth, straightforward experience for their clients," commented Scott Fleszar, Chief Executive Officer. "The latest SafeSend Suite enhancements reflect our commitment to providing powerful automation tools that are simple, efficient, and easy to use for firms of any size."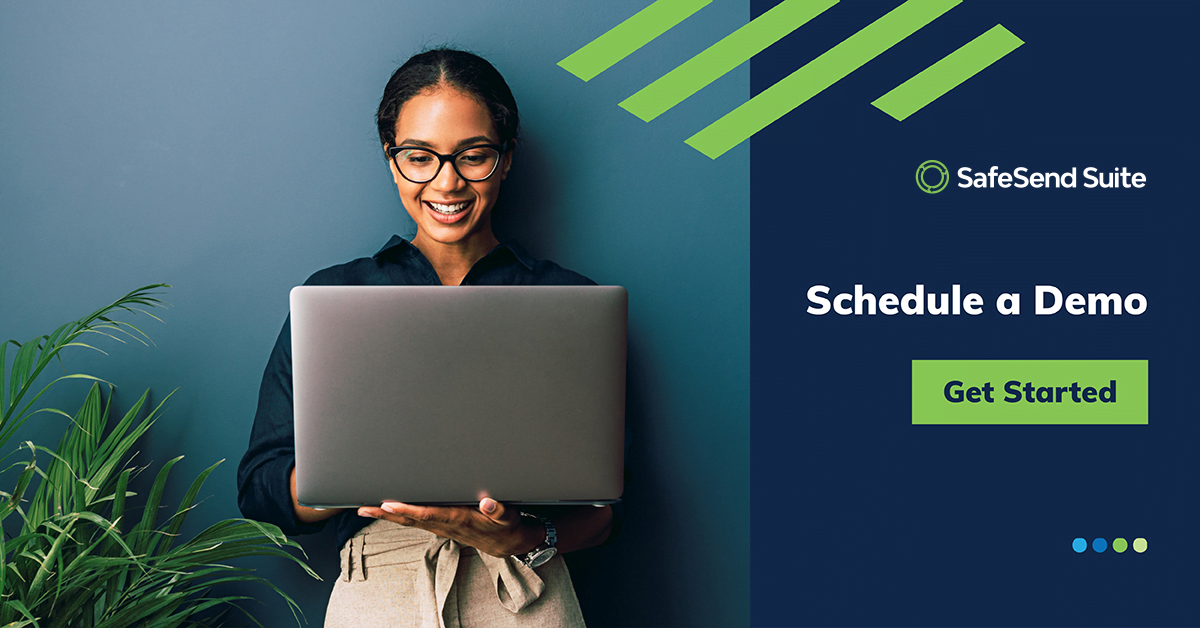 Schedule Your SafeSend Suite Demo Today 
SafeSend Returns is the flagship solution in the SafeSend Suite and a multi-year winner of the CPA Practice Advisor Technology Innovation Award. SafeSend Returns eliminates the manual, labor-intensive elements many tax departments experience producing client-ready tax returns.