Automate the Last Mile of the Tax Engagement Process – Assembly, Delivery, and E-Signing of Prepared Returns
Eliminate the Labor-Intensive Tasks of Assembly, Delivery & E-Signing with SafeSend Returns
With SafeSend Returns, you have the power to redefine your firm's entire process surrounding the "last mile" of tax preparation – assembly, delivery, and e-signing. In one fell swoop, you will banish the days of a harried, stressed-out staff scrambling to sort out a mountain of incomplete and unorganized returns and round-up signed 8879s!
Streamlines the process of assembling, delivering, and e-signing
Eliminates blind spots, allowing you to follow the tax return through every step
Saves you time, money, and frustration
Incorporates the billing process, so you don't have to chase tax prep payments
Intuitive Client Interface that walks your client through the process, step-by-step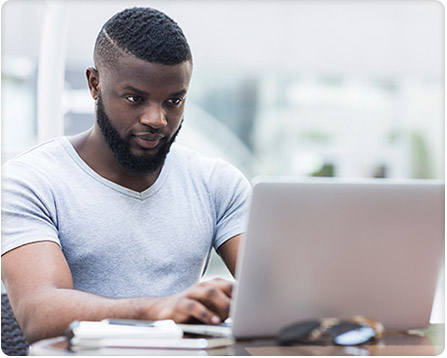 Nearly 1,000,000 Tax Returns Delivered
SafeSend Returns is trusted by large, medium, and small firms in the profession to reduce the labor-intensive work in the "last mile" of tax prep. Tax and accounting professionals are the unsung heroes of the business world, advising and helping businesses grow. With SafeSend Returns, you can reclaim some of the precious time spent by automating manual tasks.
SafeSend Returns is fully compatible with CCH Axcess™ Tax, ProSystem fx® Tax, Thomson Reuters GoSystem® Tax RS, Thomson Reuters UltraTax CS®, and Intuit Lacerte®.
Take Your Firm to the Next Level
SafeSend Returns is a revolutionary tax return assembly and delivery process in the market. An entirely unique solution that will leave you wondering, why has no one thought of this before?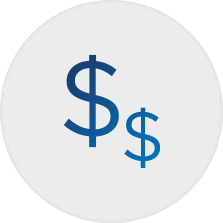 Cost Effective
Firms lose thousands of dollars each year sending paper returns. With SafeSend Returns automation, you will save money by reducing the man hours and save the cost of supplies like paper, toner, and postage associated with mailing paper returns!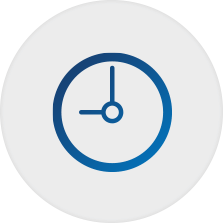 Time Saving
Automated tax return assembly and delivery can save your firm precious hours each tax season. What will you do with all the extra time SafeSend Returns affords you?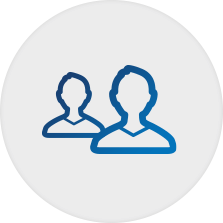 Happier Employees
Comprehensive reporting, tracking, automated K-1 distribution and Form 8879 e-sign means your staff is not hurried, less stressed and free to grow with higher level projects.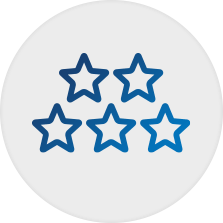 Best Client Experience
Clients love SafeSend Returns ease of use and Form 8879 e-sign, but quarterly reminders for payment vouchers and electronic K-1s sent to shareholders/partners can make them clients for life.
This single solution increases firm workflow efficiency, elevates client service, and mitigates security risks, all while driving down the total cost of delivering completed tax returns and capturing e-signatures. Learn more about eliminating labor-intensive tasks with SafeSend Returns in a live webinar. Register Now.
It Is Time to Make the Client Touchpoints of the Tax Engagement Faster, Easier, and More Enjoyable!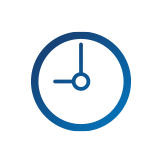 1. Schedule a Demo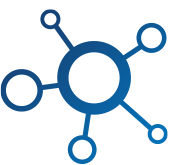 2. Implement SafeSend Returns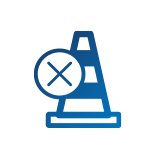 3. Eliminate Manual, Labor Intensive Tasks
Return the Favor: SafeSend Returns Referral Program
Do you love SafeSend Returns? Refer a firm that can benefit from this fantastic solution and both the referring firm and their referral will receive twenty (20) delivered tax return packages within SafeSend Returns – that is a deal packed full of value, just for sharing the love!
See Program Conditions below.
Help Other Firms Ditch the Manual Tasks in Assembly, Delivery, and E-Signing
All firms need a good technology solution that can scale quickly and facilitate working remotely. No one has the time to take on lengthy due diligence efforts, or stumble through trial and error cycles.
Reduce the technology curve for your friends by introducing them to SafeSend Returns and help them revolutionize the way they handle the "last mile" of the tax preparation process!
Program Conditions
Both the referring firm and their referral will receive twenty (20) delivered tax return packages within SafeSend Returns upon completion of the new firm's initial purchase of 250 minimum package quantity. The new firm must use one of the following SafeSend Returns compatible tax software programs: CCH Axcess™, ProSystem fx®, Thomson Reuters UltraTax CS®, Thomson Reuters GoSystem® Tax RS, or Intuit Lacerte®.
What Tax and Accounting Professionals are Saying About SafeSend Returns
"We have recommended SafeSend Returns to many firms at several peer gatherings such as Boomer and Rainmaker Academy. We probably tell them more than they really want to know when they ask us about our digital signature and tax return policy."

Jamie LuebberingWilson Toellner CPA

"We adopted the use of SafeSend Returns for the 2020 season and thank goodness we did! Our team loves it and it's so much more efficient than paper or portal delivery. If you don't have it, take a look at the demo…we are big fans! We are not sure what we would have done without this tool during this work-from-home era… the big argument you hear from the shareholders is that older clients won't like it…We feel the older generation had the best experience with it since they are inclined to take their time and read instructions…We were very pleased with our experience."

Sue WatsonLevit Zacks CPAs

"Cutting time on assembly and getting electronic signatures on our 1040s. It has been a game changer."

Melody YoungBMSS LLC

"This allows us to get twice as many returns out the door than processing paper. Also, since we are forced to work from home, we all still have jobs because we use this program. If we had to print returns at home, it would have been a disaster. The turnaround time from processing to client and back to our firm is so efficient we can continue to process returns until the day of the due date and still get the form back timely."

Amanda BruceSomerset CPAs P.C.