SafeSend, a market-leading provider of technology solutions for tax and accounting professionals, has earned the rank of No. 1607 on the 2023 Inc. 5000's annual list. The annual list of the fastest-growing private companies in America is based on rapid revenue growth. The prestigious ranking provides a data-driven look at the most successful companies within the economy's most dynamic segment—independent, entrepreneurial businesses.
Growth Recognized on a Local and National Level
"We are honored to be recognized for our rapid growth. Our 352% three-year growth trendline is a testament to our great people and our commitment to our customers. I couldn't be prouder of our entire team. The vision of our co-founders has been the driving force that has propelled us to this point and will continue to fuel our growth," said SafeSend Chief Executive Officer, Scott Fleszar.
In addition to this impressive first-time ranking on the 2023 Inc. 5000, SafeSend also earned standout status as No. 214 in Software, No. 25 in Michigan, and No. 2 in Ann Arbor. SafeSend earned the 2023 BDO Alliance Workplace Culture Excellence Award earlier in 2023, and its fourth CPA Practice Advisor Tax & Accounting Technology Innovation Award just last year.
Co-Founders Remark on Growth and Future
"Our commitment to excellence in automation technology for tax and accounting professionals is the driving force behind all we do at SafeSend," said SafeSend co-founder and Chief Growth Officer, Andrew Hatfield. "We are excited for this recognition from Inc. and have aggressive goals in place to continue our growth trajectory. As the value the SafeSend Suite delivers to our customers increases, the more firms we'll be able to serve."
CPA turned entrepreneur Steve Dusablon, SafeSend co-founder and Chief Innovation Officer, said, "Our vision is around listening to our customers and solving real-world problems. Our growth is a direct reflection on our ability to continue to solve those problems and build innovative technology solutions. We are excited for the new areas of functionality our engineers are working on now, including ways we will leverage artificial intelligence to improve our platform."
With a strong commitment to innovation and customer satisfaction, the company is poised for even greater success in the coming years. Read the full press release.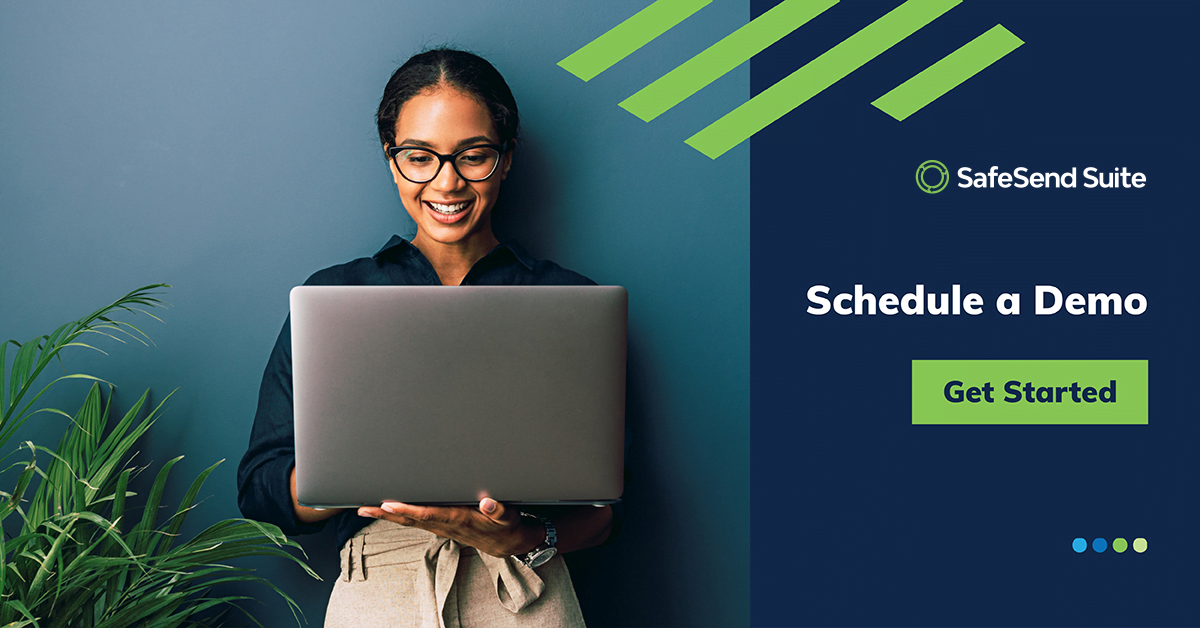 Schedule Your SafeSend Suite Demo Today
SafeSend Returns is the flagship solution in the SafeSend Suite and a multi-year winner of the CPA Practice Advisor Technology Innovation Award. SafeSend Returns eliminates the manual, labor-intensive elements many tax departments experience producing client-ready tax returns.
Connect with Us on Social Media