How does your firm prepare for tax season? Are you doing the same thing as last year, pulling out that dog-eared checklist and ordering boxes and boxes of paper to print your organizers? Have you considered how processes can be improved?
Maybe your firm has taken so many steps to try and improve upon old ways that preparing for tax season feels like a juggling act with the number of tools you are using to address each step of the tax engagement. How can you avoid this preparation paradox and best prepare for tax season?
Are You Doing Too Little?
Are you still using archaic processes? The way you prepare for tax season may be comfortable, but not effective. Automated procedures are efficient. They not only save time but make the experience smoother for both the firm and client side of the entire tax engagement life cycle.
Client Organizers
Sending paper organizers is bulky and time-consuming. Sending a PDF organizer saves time for the firm but burdens your clients who must print it out, fill in the information, and scan it to send it back. The SafeSend Suite™ offers SafeSend Organizers™ which provides a much more efficient alternative and benefits staff admin as well as your clients.
A fully fillable, digital client organizer, SafeSend Organizers gives your clients a smooth, simple, easy-to-understand process to complete their organizer and upload source documents. This simple, secure process saves time, money, and headaches associated with gathering information to prepare tax returns.
Engagement Letters
Does it feel like engagement letters are ending up in a black hole? Whether your firm is still sending hard copies or an email version, tracking your engagement letters to be sure they're returned can be an arduous process. SafeSend Signatures™ can eliminate the hassle of paper and tracking nightmare of emailed documents. As part of the SafeSend Suite, SafeSend Signatures provides unlimited access to gather signatures on documents from engagement letters to 8879s. Say goodbye to hassle and hello hustle as your documents return signed in a matter of minutes or hours instead of days or weeks.
Are You Doing Too Much?
Maybe your firm has been building its arsenal of tools to prepare for tax season. Tech solutions are great, just remember to evaluate whether you are doing too much and overcomplicating the process with the number of tools you've amassed. Bogging down your admin team with a plethora of tech tools may seem like your firm is cutting edge, but when your tech stack looks more like a game of Jenga that's about to topple, your staff may be the ones who end up buried in the rubble.
How much is too much? Consider the pieces of the tax engagement life cycle throughout the year and whether your firm has a different technology tool for each piece of the puzzle. Is your firm using one program to send engagement letters and 8879s and another program to track which forms have been returned and another to follow up with clients? Paying for multiple tools may not be in your firm's best interest.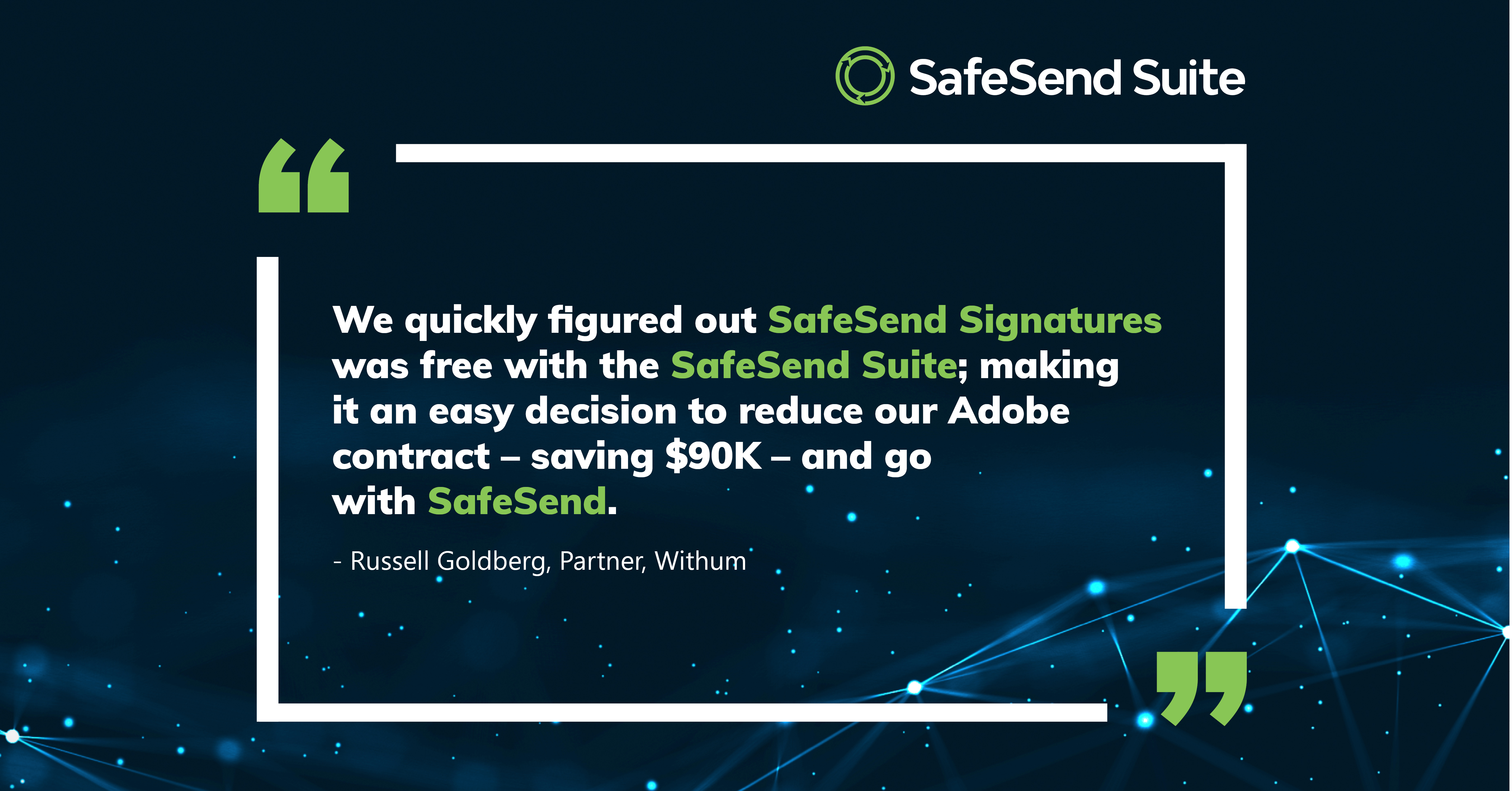 The more your staff has to learn and remember, the less time they have to work on higher level projects and contribute to the client experience. Finding a solution that meets all your needs and provides a seamless process for both firm staff and clients is worth it.
Preparation That's Just Right
Firms utilizing the SafeSend Suite find that they avoid the preparation paradox by utilizing a powerful tax automation workflow platform that covers all the bases.  From engagement letters to extensions, the SafeSend Suite includes all the tools you need to address every client touchpoint across the tax engagement:
SafeSend Signatures gives your firm unlimited e-sign capabilities to all document types.
SafeSend Organizers converts static PDF organizers to a client-friendly, fillable form.
SafeSend Returns® automates assembly, delivery, and e-signing of completed tax packages.
SafeSend Extensions™ allows firms to digitally send clients an extension package in less than three minutes.
Your firm will save time and money when you utilize the all-in-one solution that addresses all your needs all year round. Clients will appreciate the smooth, straightforward process that is familiar throughout their entire experience with your firm. Hit a homerun as you prepare for tax season with the SafeSend Suite.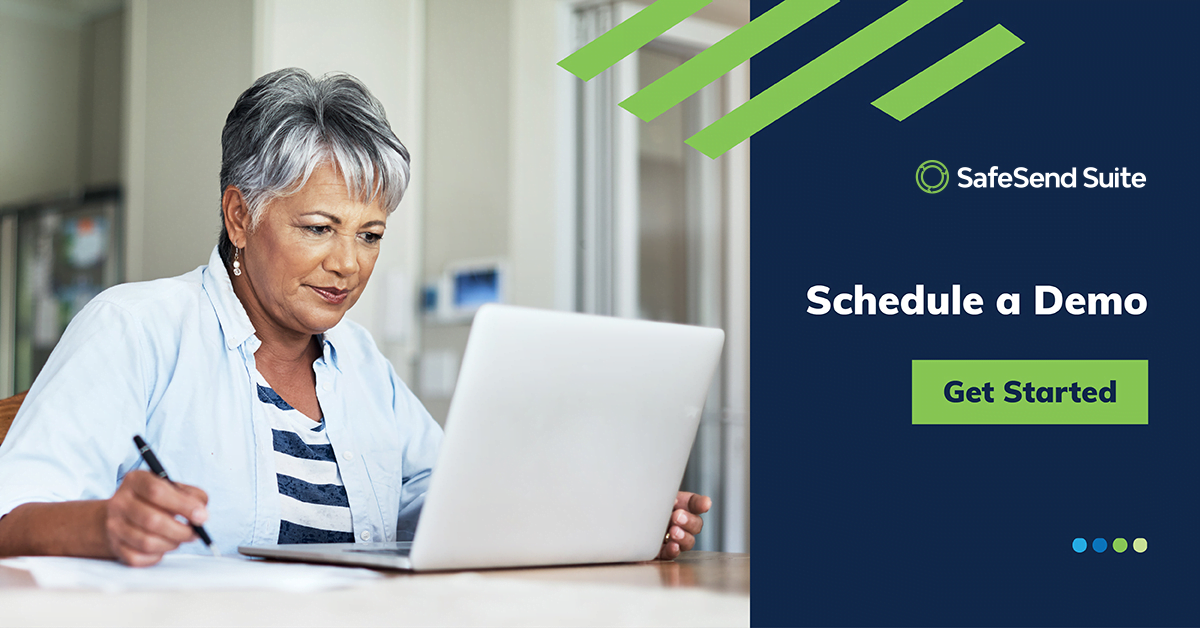 Schedule Your SafeSend Suite Demo Today 
SafeSend Returns is the flagship solution in the SafeSend Suite and a multi-year winner of the CPA Practice Advisor Technology Innovation Award. SafeSend Returns eliminates the manual, labor-intensive elements many tax departments experience producing client-ready tax returns. 
Connect with Us on Social Media