Easily Prepare Electronic Workpapers in Your Tax & Accounting Workflow from Scanned PDFs in Adobe® Acrobat®
No credit card required for trial!
Work Like You Think When Preparing Electronic Workpapers in TicTie Calculate
A large number of accounting firms have shifted to a front-end scanning process. Or they choose to outsource work to tax scan vendors using OCR technology that is only 75% effective. Where does that leave you?
You need an effective way to "finish" the preparation work. PDF source documents must be modified with an editor, like Adobe Acrobat, to add calculator tape totals, tickmarks, cross-references, and page sign-offs.
The problem is that Adobe Acrobat was not designed for tax and accounting professionals. Luckily, TicTie Calculate is accounting-friendly and allows you to digitally mark-up your PDFs in the same way that you did on paper!
Digital calculator tapes
Customizable tickmarks in three colors
Single click page rotation
Automated bookmarking and repagination from customizable templates
Hyper linked cross references
Preparer / Reviewer page sign-offs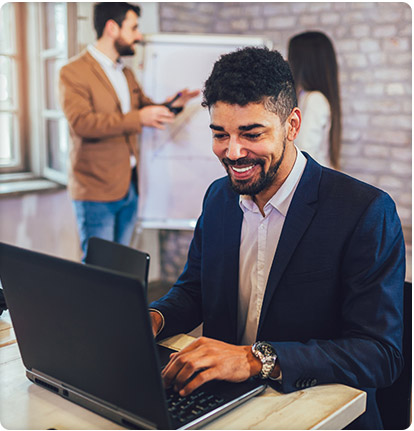 #1 Electronic Workpaper Preparation Tool for Tax and Accounting Professionals
A Proven Track Record
More than six million electronic workpapers have been prepared and reviewed by more than 30,000 tax and accounting professionals to date! TicTie Calculate makes Adobe Acrobat accounting-friendly and fits into your existing process for preparing source documents.
Supports Automated OCR Scan & Organize Systems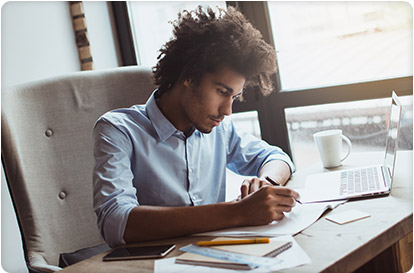 TicTie Calculate integrates with all third-party tax scan vendors' bookmarking structures. It allows the tax professional to quickly bookmark "unrecognized" documents and then move them to their proper location.
CCH ProSystems fx Scan
Drake Gruntworx
Lacerte ProLine Tax Import
Thomson Reuters Source Document Processing
Learn more about all you can do with TicTie Calculate in a live webinar. Register Now.
Popular Bookmark Templates
TicTie Calculate comes with bookmarking templates that match the bookmarking schema of the following OCR tax scan solutions (i.e. Scan-and-Organize or Scan-and-Populate).
1040 Tax Return
Entity Tax Return
Bookkeeping
Engagement
Financial Statements
These bookmarking templates allow the user to easily bookmark, reclassify, and repaginate source documents that are not identified by the respective OCR scan software. Additionally, TicTie Calculate offers a customizable bookmark template.
Ready to invest in this time-saving tool? View pricing and purchase.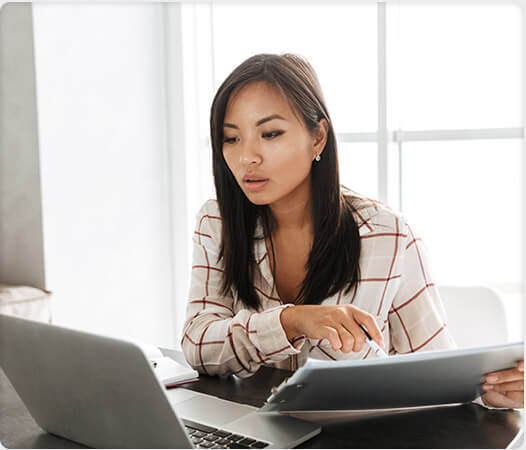 It Is Time to Make Preparing Electronic Workpapers & Review Easy!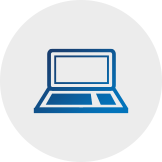 1. Start a free trial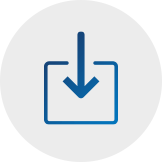 2. Install the Acrobat plug-in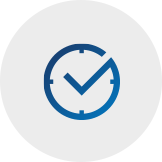 3. Simplify workpaper prep
What Tax and Accounting Professionals are Saying About TicTie Calculate
"I couldn't live without this program. It has sped up my preparation time while greatly reducing input errors. I don't know how I ran my practice without it!"

Rodney J. CoutsEnrolled Agent

"TicTie Calculate is a program I use daily. It makes Adobe Acrobat a power tool for accountants and tax preparers. This is my third (or fourth) year I have used it. I obviously highly recommend it."

Mike ChaffeeCustomized Computer Accounting, Inc.

"My personal review time was shortened dramatically, and at the end of the day, our revenues were up just over 16% while our payroll costs were down by 12%. Thanks for the part TicTie Calculate played in that"

Mike NobleNoble & Noble

"Just wanted to commend you on the fine work you have done on TicTie Calculate. This is one program that I could not get along without. Keep up the great work."

Charles HaysHays Consulting Inc.