Firm Education & Training for SafeSend Solutions
Even with an intuitive technology solution, a little guidance saves time. Take advantage of live free training for your SafeSend solutions as a refresher or to help onboard new employees. Additionally, check out downloadable resources to help you communicate your firm's adoption of SafeSend with clients.
Free Live Training
Get your team up-to-speed with SafeSend solutions. Trainings are offered free of charge and topics are updated throughout the year.

What's New in SafeSend Returns
Offered Tuesday, Wednesday, & Thursday
3:00 pm ET / 12:00 pm PT

SafeSend Signatures:
Getting Started
Offered every Tuesday
3:00 pm ET / 12:00 pm PT

Using SafeSend Exchange
Offered bi-weekly Wednesdays 1:00 pm ET / 10:00 am PT
Join the call: +1 (312) 757-3121
Access code: 461-322-309
View How-To Videos on YouTube
Looking for guidance on a specific feature? Check out our how-to videos on our YouTube channel and subscribe.
Quick Reference Guides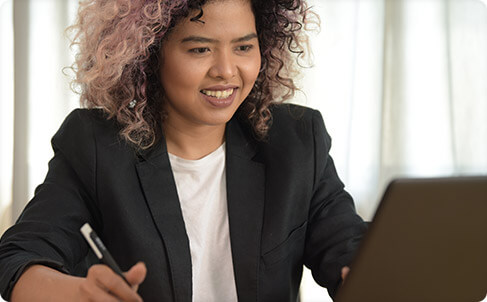 Download and use these Quick Reference Guides to help your staff answer client questions.
Client Awareness and Education Materials
Let your clients know your firm is using trusted SafeSend solutions! Download and share any of the client awareness materials below and point them to our Client Education page for more help getting started.